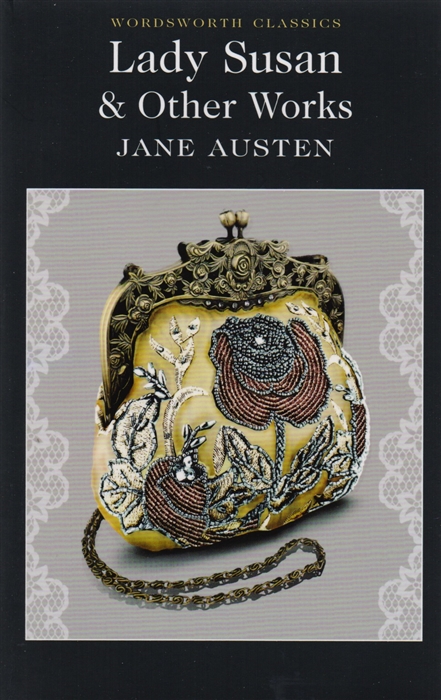 close Бонусная программа.
Итоговая сумма бонусов может отличаться от указанной, если к заказу будут применены скидки.
Цена в интернет-магазине может отличаться от цены в магазинах сети. Оформление книги может не совпадать с представленным на сайте
Смотреть наличие в магазинах
Аннотация
This collection brings together Jane Austen's earliest experiments in the art of fiction and novels that she left incomplete at the time of her premature death in 1817. Her fragmentary juvenilia show Austen developing her own sense of narrative form whilst parodying popular kinds of fiction of her day. Lady Susan is a wickedly funny epistolary novel about a captivating but unscrupulous widow seeking to snare husbands for her daughter and herself. The Watsons explores themes of family relationships, the marriage market, and attitudes to rank, which became the hallmarks of her major novels. InSanditon, Austen exercises her acute powers of social observation in the setting of a newly fashionable seaside resort. These novels are here joined by shorter fictions that survive in Austen's manuscripts, including critically acclaimed works like Catharine, Love and Freindship [sic], and The History of England.
.
Сообщить о неточности в описании
Книга «Lady Susan & Other Works» есть в наличии в интернет-магазине «Читай-город» по привлекательной цене. Если вы находитесь в Москве, Санкт-Петербурге, Нижнем Новгороде, Казани, Екатеринбурге, Ростове-на-Дону или любом другом регионе России, вы можете оформить заказ на книгу Austen J. «Lady Susan & Other Works» и выбрать удобный способ его получения: самовывоз, доставка курьером или отправка почтой. Чтобы покупать книги вам было ещё приятнее, мы регулярно проводим акции и конкурсы.