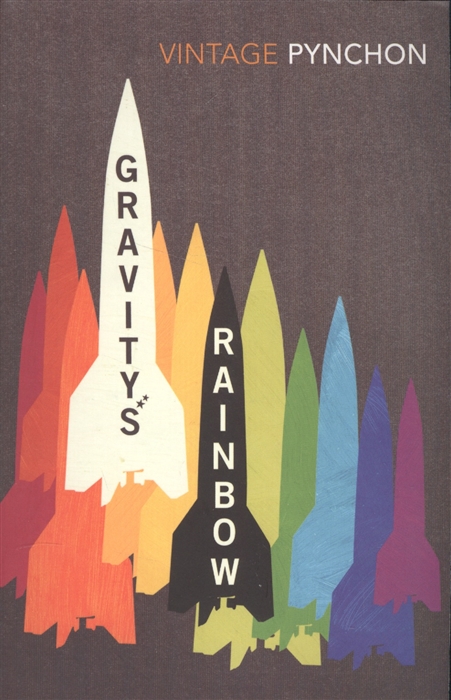 close Бонусная программа.
Итоговая сумма бонусов может отличаться от указанной, если к заказу будут применены скидки.
Цена в интернет-магазине может отличаться от цены в магазинах сети. Оформление книги может не совпадать с представленным на сайте
Смотреть наличие в магазинах
Аннотация
We could tell you the year is 1944, that the main character is called Tyrone Slothrop and that he has a problem because bombs are falling across Europe and crashing to earth at the exact locations of his sexual conquests. But that doesn't really begin to cover it.
.
.Reading this book is like falling down a rabbit hole into an outlandish, sinister, mysterious, absurd, compulsive netherworld. As the Financial Times said, 'you must forget earlier notions about life and letters and even the Novel.' Forty years since publication, Gravity's Rainbow has lost none of its power to enthral.
Сообщить о неточности в описании
Отзывы
Книга «Gravity's Rainbow» есть в наличии в интернет-магазине «Читай-город» по привлекательной цене. Если вы находитесь в Москве, Санкт-Петербурге, Нижнем Новгороде, Казани, Екатеринбурге, Ростове-на-Дону или любом другом регионе России, вы можете оформить заказ на книгу Pynchon T. «Gravity's Rainbow» и выбрать удобный способ его получения: самовывоз, доставка курьером или отправка почтой. Чтобы покупать книги вам было ещё приятнее, мы регулярно проводим акции и конкурсы.