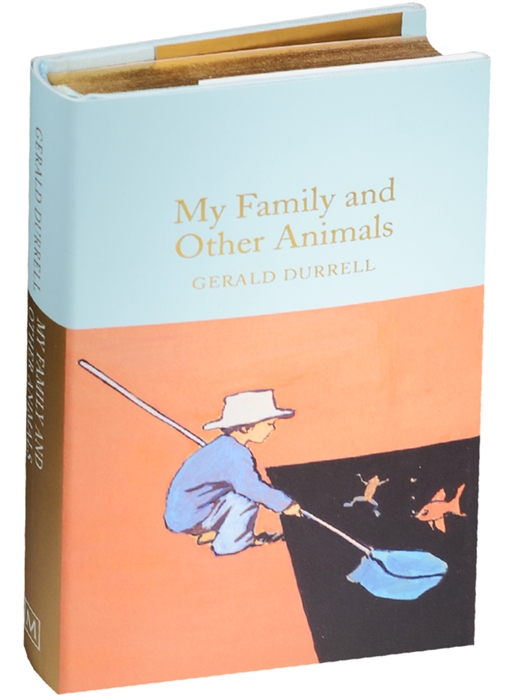 close Бонусная программа.
Итоговая сумма бонусов может отличаться от указанной, если к заказу будут применены скидки.
Цена в интернет-магазине может отличаться от цены в магазинах сети. Оформление книги может не совпадать с представленным на сайте
Смотреть наличие в магазинах
Аннотация
My Family and Other Animals is Gerald Durrells hilarious account of five years in his childhood spent living with his family on the island of Corfu. With snakes, scorpions, toads, owls and geckos competing for space with one bookworm brother and another whos gun-mad, as well as an obsessive sister, young Gerald has an awful lot of natural history to observe. This richly detailed, informative and riotously funny memoir of eccentric family life is a twentieth-century classic.
This edition features an afterword by Peter Olney, former Keeper of Birds at the London Zoo, and a distinguished ornithologist who was awarded the Zoological Society of Londons Silver Medal in 2003.
Designed to appeal to the booklover, the Macmillan Collectors Library is a series of beautiful gift editions of much loved classic titles. Macmillan Collectors Library are books to love and treasure.
Сообщить о неточности в описании
Отзывы
Книга «My Family and Other Animals» есть в наличии в интернет-магазине «Читай-город» по привлекательной цене. Если вы находитесь в Москве, Санкт-Петербурге, Нижнем Новгороде, Казани, Екатеринбурге, Ростове-на-Дону или любом другом регионе России, вы можете оформить заказ на книгу Durrell G. «My Family and Other Animals» и выбрать удобный способ его получения: самовывоз, доставка курьером или отправка почтой. Чтобы покупать книги вам было ещё приятнее, мы регулярно проводим акции и конкурсы.