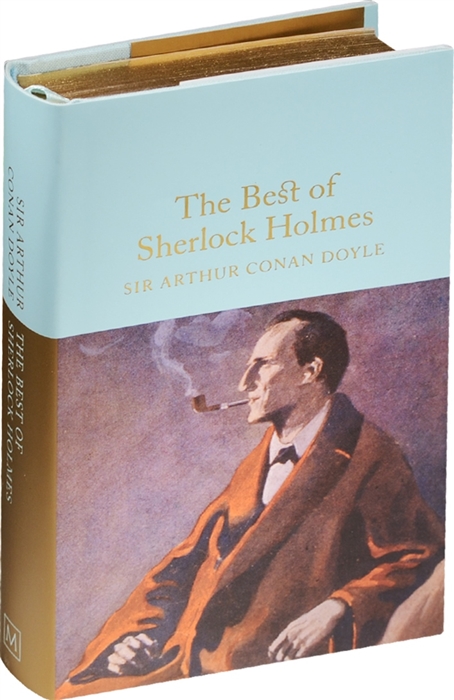 close Бонусная программа.
Итоговая сумма бонусов может отличаться от указанной, если к заказу будут применены скидки.
Цена в интернет-магазине может отличаться от цены в магазинах сети. Оформление книги может не совпадать с представленным на сайте
Смотреть наличие в магазинах
Аннотация
Faithfully supported by his chronicler, Dr Watson, Sherlock Holmes pits his wits against Napoleon of Crime Professor Moriarty, assists European royalty threatened by disgrace, helps to solve the mysterious death of a young woman due to be married, and investigates intrigues that have defeated the detectives of Scotland Yard. Packed with excitement and mystery, this collection showcases the legendary sleuth at his very best.
.This Macmillan Collectors Library edition features an afterword by David Stuart Davies, and accompanying each tale are Sidney Pagets fantastic original illustrations from The Strand magazine.
Designed to appeal to the booklover, the Macmillan Collectors Library is a series of beautiful gift editions of much loved classic titles. Macmillan Collectors Library are books to love and treasure.
Сообщить о неточности в описании
Отзывы
Книга «The Best of Sherlock Holmes» есть в наличии в интернет-магазине «Читай-город» по привлекательной цене. Если вы находитесь в Москве, Санкт-Петербурге, Нижнем Новгороде, Казани, Екатеринбурге, Ростове-на-Дону или любом другом регионе России, вы можете оформить заказ на книгу Doyle A. «The Best of Sherlock Holmes» и выбрать удобный способ его получения: самовывоз, доставка курьером или отправка почтой. Чтобы покупать книги вам было ещё приятнее, мы регулярно проводим акции и конкурсы.