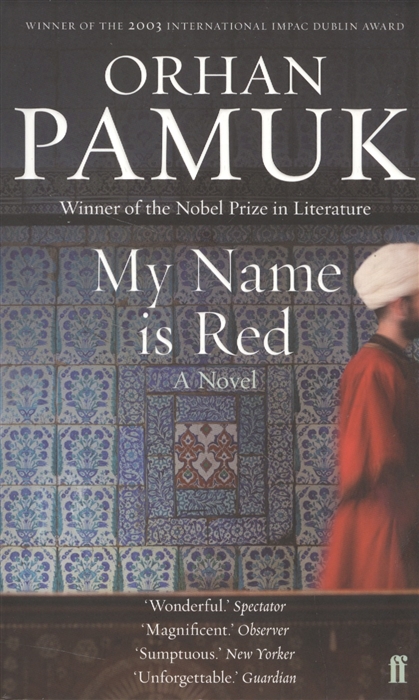 close Бонусная программа.
Итоговая сумма бонусов может отличаться от указанной, если к заказу будут применены скидки.
Цена в интернет-магазине может отличаться от цены в магазинах сети. Оформление книги может не совпадать с представленным на сайте
Смотреть наличие в магазинах
Тип обложки
Мягкая бумажная
Аннотация
In Istanbul, in the late 1590s, the Sultan secretly commissions a great book: a celebration of his life and his empire, to be illuminated by the best artists of the day. But when one of the miniaturists is murdered, their master has to seek outside help. Did the dead painter fall victim to professional rivalry, romantic jealousy or religious terror?
.
.A thrilling murder mystery. My Name is Red is also a stunning meditation on love, artistic devotion and the tensions between East and West.
Сообщить о неточности в описании
Отзывы
Книга «My Name is Red» есть в наличии в интернет-магазине «Читай-город» по привлекательной цене. Если вы находитесь в Москве, Санкт-Петербурге, Нижнем Новгороде, Казани, Екатеринбурге, Ростове-на-Дону или любом другом регионе России, вы можете оформить заказ на книгу Pamuk O. «My Name is Red» и выбрать удобный способ его получения: самовывоз, доставка курьером или отправка почтой. Чтобы покупать книги вам было ещё приятнее, мы регулярно проводим акции и конкурсы.