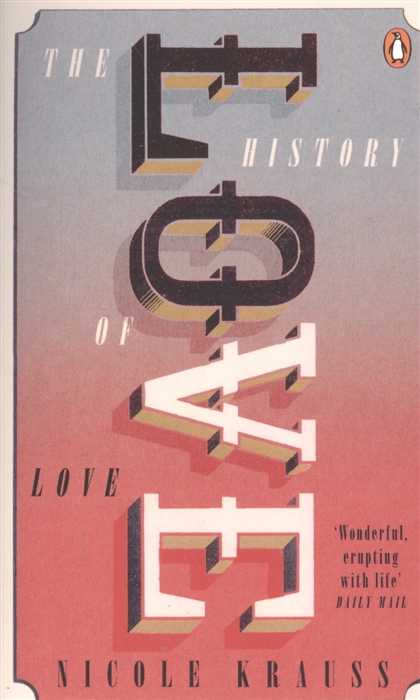 close Бонусная программа.
Итоговая сумма бонусов может отличаться от указанной, если к заказу будут применены скидки.
Цена в интернет-магазине может отличаться от цены в магазинах сети. Оформление книги может не совпадать с представленным на сайте
Смотреть наличие в магазинах
Тип обложки
Мягкая бумажная
Аннотация
Fourteen-year-old Alma Singer is trying to find a cure for her mothers loneliness. Believing she might discover it in an old book her mother is lovingly translating, she sets out in search of its author.
Across New York an old man called Leo Gursky is trying to survive a little bit longer. He spends his days dreaming of the love lost that sixty years ago in Poland inspired him to write a book. And although he doesnt know it yet, that book also survived: crossing oceans and generations, and changing lives.
Сообщить о неточности в описании
Отзывы
Книга «The History of Love» есть в наличии в интернет-магазине «Читай-город» по привлекательной цене. Если вы находитесь в Москве, Санкт-Петербурге, Нижнем Новгороде, Казани, Екатеринбурге, Ростове-на-Дону или любом другом регионе России, вы можете оформить заказ на книгу Krauss N. «The History of Love» и выбрать удобный способ его получения: самовывоз, доставка курьером или отправка почтой. Чтобы покупать книги вам было ещё приятнее, мы регулярно проводим акции и конкурсы.