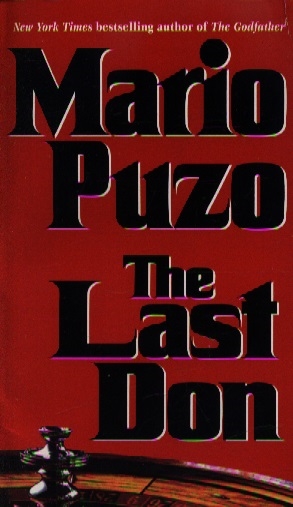 Цена в интернет-магазине может отличаться от цены в магазинах сети. Оформление книги может не совпадать с представленным на сайте
Формат
17.5 x 10.5 x 10.2
Тип обложки
Мягкая бумажная
Аннотация
Domenico Clericuzio is the last don, a wise and ruthless old man who is determined to see his heirs established in legitimate society but whose vision is threatened when secrets from the family's past spark a vicious war between two blood cousins.
.The Last Don is a mesmerizing tale that takes us inside the equally corrupt worlds of the Mob, the movie industry, and the casinos—where beautiful actresses and ruthless hitmen are ruled by lust and violence, where sleazy producers and greedy studio heads are drunk with power, where crooked cops and desperate gamblers play dangerous-games of betrayal, and where one man controls them all...
.
.
.
Сообщить о неточности в описании
Отзывы
Книга «The Last Don» есть в наличии в интернет-магазине «Читай-город» по привлекательной цене. Если вы находитесь в Москве, Санкт-Петербурге, Нижнем Новгороде, Казани, Екатеринбурге, Ростове-на-Дону или любом другом регионе России, вы можете оформить заказ на книгу Puzo M. «The Last Don» и выбрать удобный способ его получения: самовывоз, доставка курьером или отправка почтой. Чтобы покупать книги вам было ещё приятнее, мы регулярно проводим акции и конкурсы.