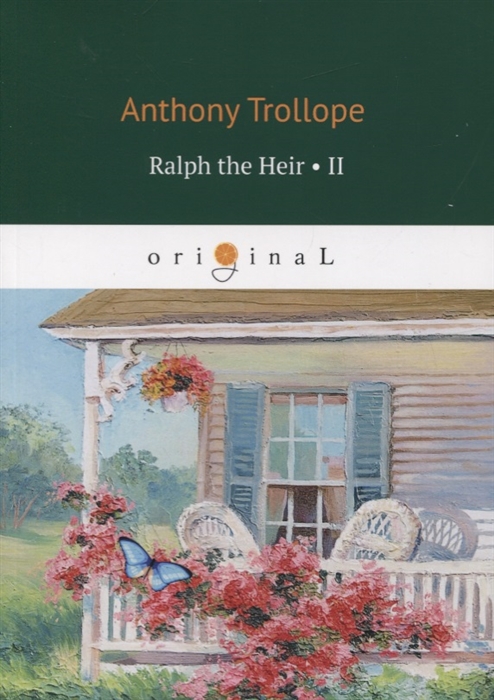 close Бонусная программа.
Итоговая сумма бонусов может отличаться от указанной, если к заказу будут применены скидки.
Цена в интернет-магазине может отличаться от цены в магазинах сети. Оформление книги может не совпадать с представленным на сайте
Смотреть наличие в магазинах
Тип обложки
Мягкая глянцевая
Возрастные ограничения
16+
Аннотация
Anthony Trollope (1815-1882) was an English novelist of the Victorian era Among his best-known works is a series of novels collectively known as the Chronicles of Barsetshire, which revolves around the imaginary county of Barsetshire.
"Ralph the Heir" is one of Anthony Trollopes lesser-known novels, yet this compelling tale of property, illegitimacy and inheritance truly boasts of this great writers flair for dramatic story-telling.
Сообщить о неточности в описании
Отзывы
Книга «Ralph the Heir. Volume 2» есть в наличии в интернет-магазине «Читай-город» по привлекательной цене. Если вы находитесь в Москве, Санкт-Петербурге, Нижнем Новгороде, Казани, Екатеринбурге, Ростове-на-Дону или любом другом регионе России, вы можете оформить заказ на книгу Trollope A. «Ralph the Heir. Volume 2» и выбрать удобный способ его получения: самовывоз, доставка курьером или отправка почтой. Чтобы покупать книги вам было ещё приятнее, мы регулярно проводим акции и конкурсы.