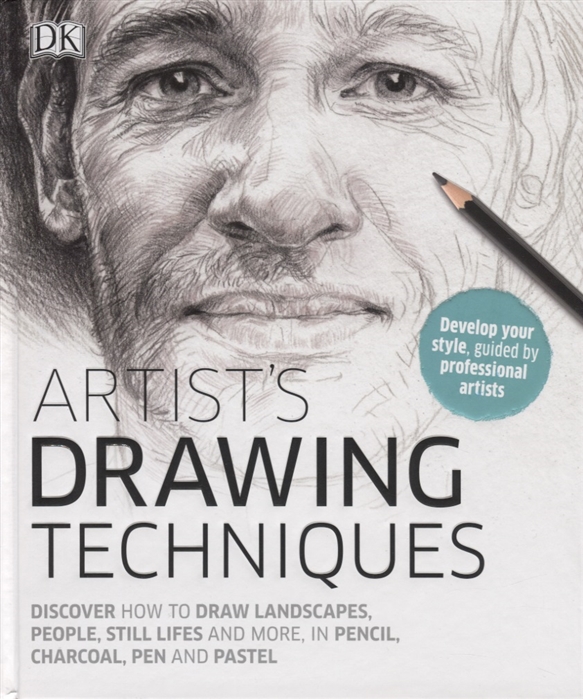 close Бонусная программа.
Итоговая сумма бонусов может отличаться от указанной, если к заказу будут применены скидки.
Цена в интернет-магазине может отличаться от цены в магазинах сети. Оформление книги может не совпадать с представленным на сайте
Смотреть наличие в магазинах
Тип обложки
Твердая глянцевая
Аннотация
Learn how to draw with charcoal, pen, and pastel with step-by-step workshops from professional artists.
Artists Drawing Techniques is your guide to every aspect of drawing, from choosing a subject to mounting your finished masterpiece. Follow the workshops that teach you more than 80 artists techniques, including cross-hatching, stippling, blending, and masking using pencil, charcoal, coloured pencils, and pastels. Develop your artistic style by following step-by-step drawing tutorials through beginner, intermediate, and advanced projects.
Explore new creative challenges with inspiring exercises and art projects to develop your skills, and study the stunning feature drawings that showcase every artistic technique and show you how that technique can be applied. Artists Drawing Techniques will help you tap into your creative potential and unlock new talents.
Сообщить о неточности в описании
Отзывы
Книга «Artist's Drawing Techniques» есть в наличии в интернет-магазине «Читай-город» по привлекательной цене. Если вы находитесь в Москве, Санкт-Петербурге, Нижнем Новгороде, Казани, Екатеринбурге, Ростове-на-Дону или любом другом регионе России, вы можете оформить заказ на книгу Palffy G. (ред.) «Artist's Drawing Techniques» и выбрать удобный способ его получения: самовывоз, доставка курьером или отправка почтой. Чтобы покупать книги вам было ещё приятнее, мы регулярно проводим акции и конкурсы.