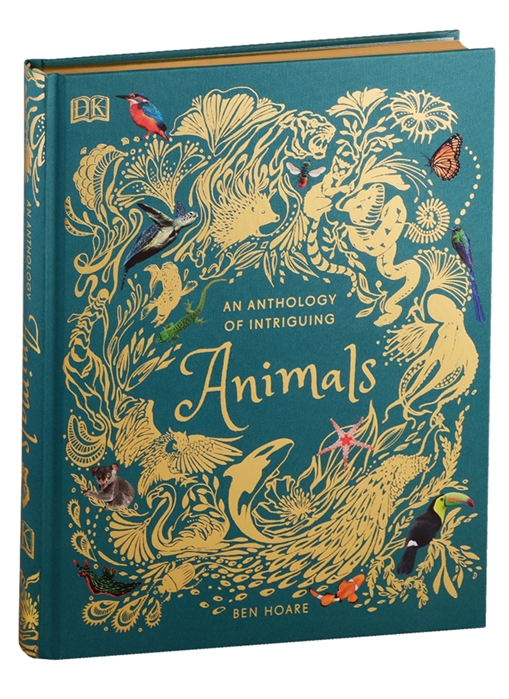 close Бонусная программа.
Итоговая сумма бонусов может отличаться от указанной, если к заказу будут применены скидки.
Цена в интернет-магазине может отличаться от цены в магазинах сети. Оформление книги может не совпадать с представленным на сайте
Смотреть наличие в магазинах
Художник
Long D., Rizza A., Terrazzini D.
Тип обложки
Твердая бумажная
Аннотация
A beautiful gift, this is a childrens animal encyclopedia with a twist. Alongside interesting facts are the stories and myths behind childrens favourite animals as well as incredible pictures and stunning illustrations. Containing more than 100 species, this beautiful modern bestiary will take children through the animal kingdom from the huge whale to the tiny spider.
Discover how the koala got its name or which animal the Ancient Egyptians thought rolled the Sun across the sky. Each page features fun animal facts and detailed close-up photographs for children to pore over, including firm favourites such as dolphins, tigers and butterflies as well more unusual animals such as walrus, lemur and peacock.
A perfect gift for children who cant get enough of animals, wildlife and nature, An Anthology of Intriguing Animals covers animals big and small and feathered and furred and will be a treasured favourite book.
Сообщить о неточности в описании
Отзывы
Книга «An Anthology of Intriguing Animals» есть в наличии в интернет-магазине «Читай-город» по привлекательной цене. Если вы находитесь в Москве, Санкт-Петербурге, Нижнем Новгороде, Казани, Екатеринбурге, Ростове-на-Дону или любом другом регионе России, вы можете оформить заказ на книгу Hoare B. «An Anthology of Intriguing Animals» и выбрать удобный способ его получения: самовывоз, доставка курьером или отправка почтой. Чтобы покупать книги вам было ещё приятнее, мы регулярно проводим акции и конкурсы.