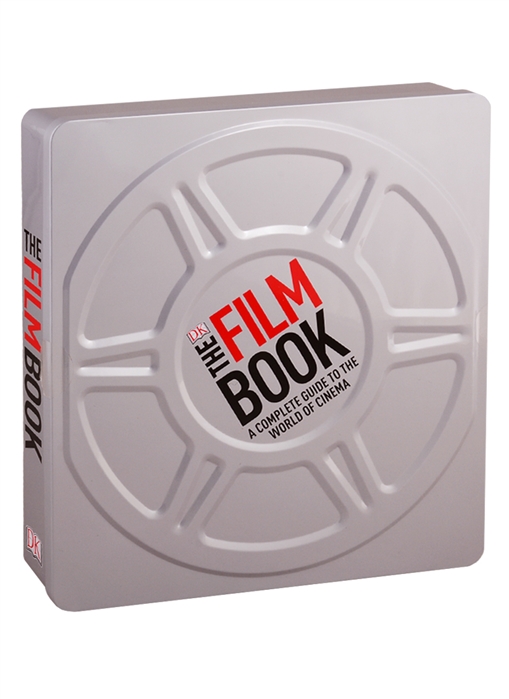 close Бонусная программа.
Итоговая сумма бонусов может отличаться от указанной, если к заказу будут применены скидки.
Цена в интернет-магазине может отличаться от цены в магазинах сети. Оформление книги может не совпадать с представленным на сайте
Смотреть наличие в магазинах
Тип обложки
Твердая глянцевая
Аннотация
Lights, camera, action... Step into the world of cinema and learn everything there is to know about movies, directors, genres, and styles.
Profiling 100 of the worlds most influential directors and 100 key cinematic works, The Film Book will take you on a journey through the changing cinematic landscape. Youll get a behind-the-scenes look at classics like Citizen Kane and the Godfather and take a front row seat at lavish blockbusters including Titanic.
Covering every national school of film-making from Hollywood to Bollywood The Film Book has something for everyone. "Top 10" and "What to Watch" boxes will inspire your next movie night. Test your knowledge with the essential trivia section - how much do you know about Oscar winners, biggest flops, banned films, and more?
From the birth of cinema right up until the present day, The Film Book is a cinematic masterpiece. Packaged in a metal tin just like a reel of film, The Film Book is full to bursting with interesting stats, facts and figures and is essential reading for any film buff.
Сообщить о неточности в описании
Отзывы
Книга «The Film Book. A Complete Guide to the world of Cinema» есть в наличии в интернет-магазине «Читай-город» по привлекательной цене. Если вы находитесь в Москве, Санкт-Петербурге, Нижнем Новгороде, Казани, Екатеринбурге, Ростове-на-Дону или любом другом регионе России, вы можете оформить заказ на книгу Bergan R. «The Film Book. A Complete Guide to the world of Cinema» и выбрать удобный способ его получения: самовывоз, доставка курьером или отправка почтой. Чтобы покупать книги вам было ещё приятнее, мы регулярно проводим акции и конкурсы.