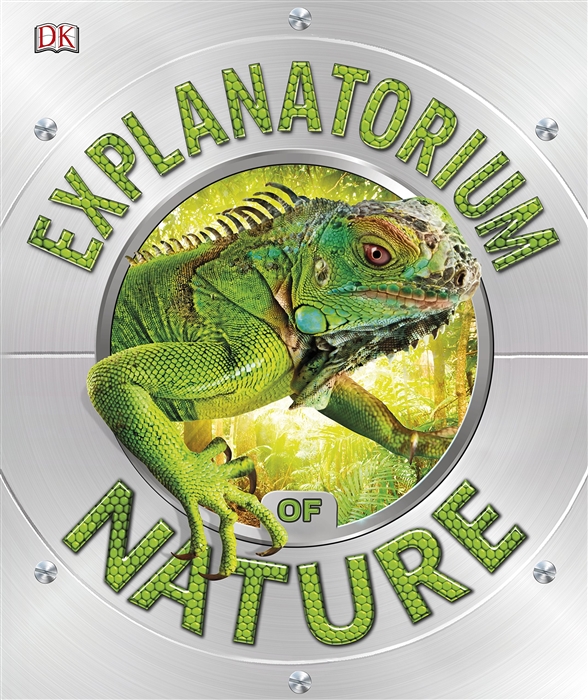 close Бонусная программа.
Итоговая сумма бонусов может отличаться от указанной, если к заказу будут применены скидки.
Цена в интернет-магазине может отличаться от цены в магазинах сети. Оформление книги может не совпадать с представленным на сайте
Смотреть наличие в магазинах
Тип обложки
Твердая глянцевая
Аннотация
Jaw-dropping, up-close photography shows the natural world and animals as you've never seen them before.From fruit to flowers, from shells to sharks, from ants to elephants, this extraordinary new encyclopedia will keep animal and nature enthusiasts from ages 9 to 109 utterly absorbed by amazing, close-up images.Did you know that baby foxes are born with blue eyes which later turn golden? Or that reptile scales are made from keratin, the same material as your hair and nails?Explanatorium of Nature is the perfect way to find out how everything in nature works and why fungi, plants, birds, invertebrates, fish, mammals, reptiles, amphibians and ecosystems exist and what they mean for our world. Discover how spiders spin webs, how flying works, how snakes kill, and much, much more.Children will spend hours poring over the incredible details from nature, from the spines on a stinging nettle and lichen growing on a tree to the suckers on an iguana's feet. Using never-before-seen cross sections, macro, and electron microscope images, this is your chance to truly get up close with our natural world.
Сообщить о неточности в описании
Отзывы
Книга «Explanatorium of Nature» есть в наличии в интернет-магазине «Читай-город» по привлекательной цене. Если вы находитесь в Москве, Санкт-Петербурге, Нижнем Новгороде, Казани, Екатеринбурге, Ростове-на-Дону или любом другом регионе России, вы можете оформить заказ на книгу Atkinson S., Morgan B. «Explanatorium of Nature» и выбрать удобный способ его получения: самовывоз, доставка курьером или отправка почтой. Чтобы покупать книги вам было ещё приятнее, мы регулярно проводим акции и конкурсы.