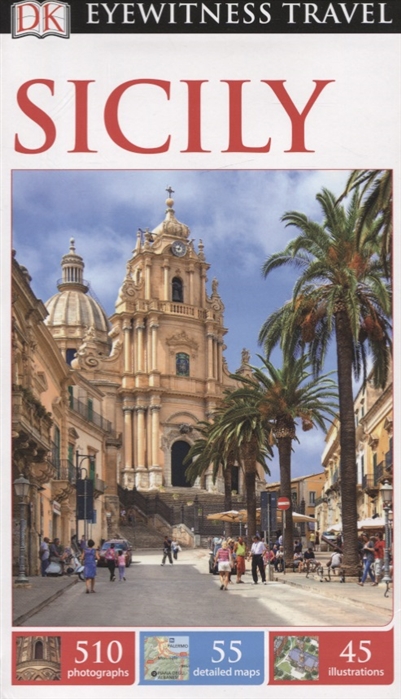 close Бонусная программа.
Итоговая сумма бонусов может отличаться от указанной, если к заказу будут применены скидки.
Цена в интернет-магазине может отличаться от цены в магазинах сети. Оформление книги может не совпадать с представленным на сайте
Смотреть наличие в магазинах
Аннотация
The ideal travel companion, full of insider advice on what to see and do, plus detailed itineraries and comprehensive maps for exploring Sicily.
Explore the flamboyant Baroque centres of the towns of Val di Noto, tour the Greek temples of Agrigento, snorkel off the Aeolian Islands or ascend the mighty Mount Etna: everything you need to know is clearly laid out within colour-coded chapters. Discover the best of Sicily with this indispensable travel guide.
Сообщить о неточности в описании
Отзывы
Книга «Sicily» есть в наличии в интернет-магазине «Читай-город» по привлекательной цене. Если вы находитесь в Москве, Санкт-Петербурге, Нижнем Новгороде, Казани, Екатеринбурге, Ростове-на-Дону или любом другом регионе России, вы можете оформить заказ на книгу Marzorati E. (ред.) «Sicily» и выбрать удобный способ его получения: самовывоз, доставка курьером или отправка почтой. Чтобы покупать книги вам было ещё приятнее, мы регулярно проводим акции и конкурсы.