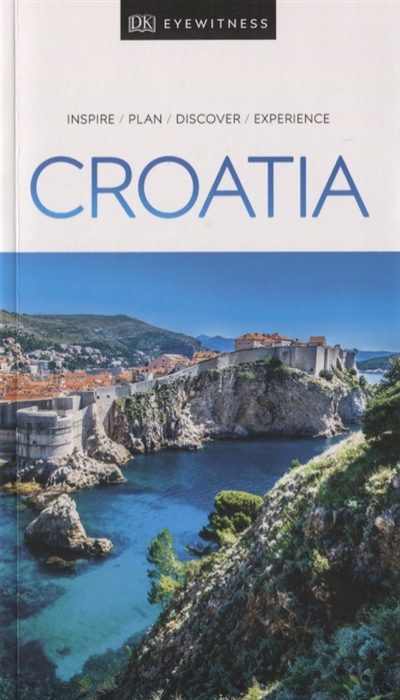 close Бонусная программа.
Итоговая сумма бонусов может отличаться от указанной, если к заказу будут применены скидки.
Цена в интернет-магазине может отличаться от цены в магазинах сети. Оформление книги может не совпадать с представленным на сайте
Смотреть наличие в магазинах
Тип обложки
Мягкая бумажная
Аннотация
Whether you want to walk the medieval walls of scene-stealing Dubrovnik, sail from one idyllic island to another, or cafe-hop around artsy Zagreb, your DK Eyewitness travel guide makes sure you experience all Croatia has to offer.
Croatia is a country of rich heritage and spectacular surroundings - think tranquil coastline and breathtaking national parks, historic sites and modern art museums. Our newly updated guide brings all of this - and more - to life, transporting you there like no other travel guide does with expert-led insights and advice, detailed breakdowns of all the must-see sights, photographs on practically every page, and our trademark illustrations.
Сообщить о неточности в описании
Отзывы
Книга «Croatia (+ map)» есть в наличии в интернет-магазине «Читай-город» по привлекательной цене. Если вы находитесь в Москве, Санкт-Петербурге, Нижнем Новгороде, Казани, Екатеринбурге, Ростове-на-Дону или любом другом регионе России, вы можете оформить заказ на книгу Bousfield J., Duca M., Foster J. «Croatia (+ map)» и выбрать удобный способ его получения: самовывоз, доставка курьером или отправка почтой. Чтобы покупать книги вам было ещё приятнее, мы регулярно проводим акции и конкурсы.