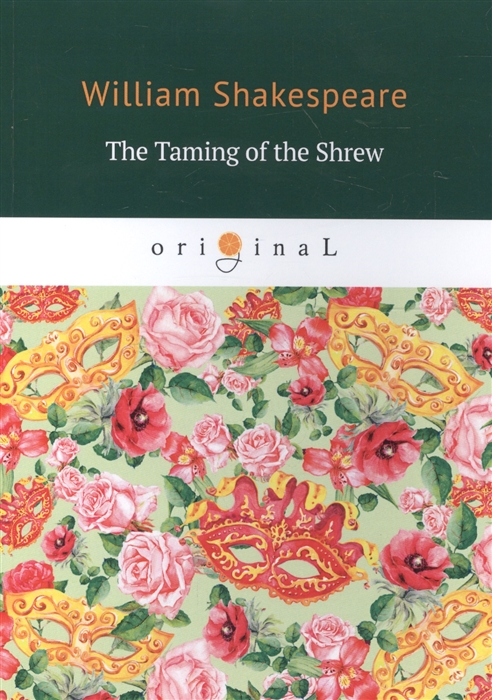 close Бонусная программа.
Итоговая сумма бонусов может отличаться от указанной, если к заказу будут применены скидки.
Цена в интернет-магазине может отличаться от цены в магазинах сети. Оформление книги может не совпадать с представленным на сайте
Смотреть наличие в магазинах
Аннотация
William Shakespeare (1564—1616) was an English poet, playwright, and actor, considered by many as the greatest English writer. Hundreds of specialists were able to translate his works into every major language, and most of the plays are performed more often than those of any other author. "The Taming of the Shrew" is a stellar comedy that tells the tale of Petruchio, a fortune seeker who decides to marry Katherina, a strong-willed and even stubborn young woman. Petruchio then tries to tame her temperament in a hilarious style that only Shakespeare can create.
.
Сообщить о неточности в описании
Отзывы
Книга «The Taming of the Shrew» есть в наличии в интернет-магазине «Читай-город» по привлекательной цене. Если вы находитесь в Москве, Санкт-Петербурге, Нижнем Новгороде, Казани, Екатеринбурге, Ростове-на-Дону или любом другом регионе России, вы можете оформить заказ на книгу Shakespeare W. «The Taming of the Shrew» и выбрать удобный способ его получения: самовывоз, доставка курьером или отправка почтой. Чтобы покупать книги вам было ещё приятнее, мы регулярно проводим акции и конкурсы.