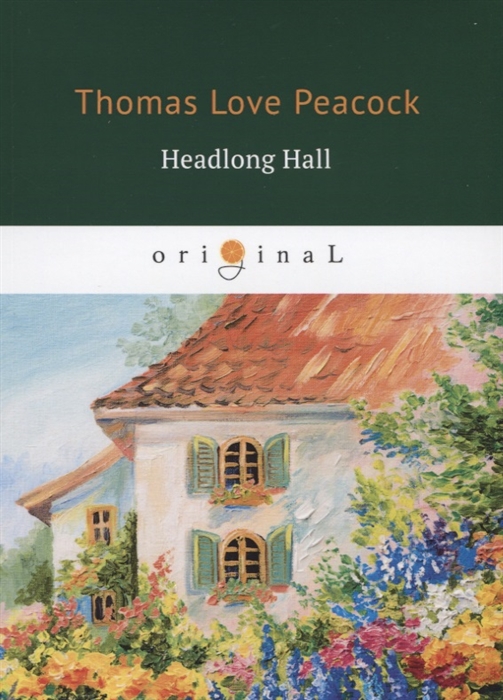 close Бонусная программа.
Итоговая сумма бонусов может отличаться от указанной, если к заказу будут применены скидки.
Цена в интернет-магазине может отличаться от цены в магазинах сети. Оформление книги может не совпадать с представленным на сайте
Смотреть наличие в магазинах
Тип обложки
Мягкая глянцевая
Возрастные ограничения
16+
Аннотация
Thomas Love Peacock (1785-1866) was an English novelist, poet, and official of the East India Company. "Headlong Hall" like most of Peacocks novels, it assembles a group of characters Mr Cranium, Miss Poppyseed, Mr Treacle and others who, while eating and drinking to abandon, discuss topics which were then of interest to Peacock and his circle of intellectual friends. Peacock uses the work to parody contemporary thinking in a variety of disparate areas, including utilitarianism, vegetarianism, aesthetics, music, poetry, art criticism, and so on. In the meantime there is dancing and drinking and falling in love.
Сообщить о неточности в описании
Отзывы
Книга «Headlong Hall» есть в наличии в интернет-магазине «Читай-город» по привлекательной цене. Если вы находитесь в Москве, Санкт-Петербурге, Нижнем Новгороде, Казани, Екатеринбурге, Ростове-на-Дону или любом другом регионе России, вы можете оформить заказ на книгу Peacock T. «Headlong Hall» и выбрать удобный способ его получения: самовывоз, доставка курьером или отправка почтой. Чтобы покупать книги вам было ещё приятнее, мы регулярно проводим акции и конкурсы.