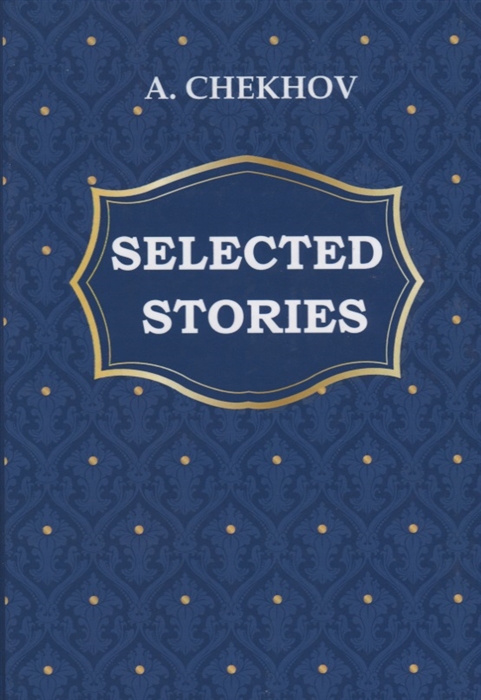 Selected Stories (книга на английском языке)
Chekhov A.
close Бонусная программа.
Итоговая сумма бонусов может отличаться от указанной, если к заказу будут применены скидки.
Цена в интернет-магазине может отличаться от цены в магазинах сети. Оформление книги может не совпадать с представленным на сайте
Смотреть наличие в магазинах
Тип обложки
Твердая глянцевая
Возрастные ограничения
16+
Аннотация
Anton Chekhov was a master of the short story. The son of a former serf in southern Russia, he attended Moscow University to study medicine, writing short stories for periodicals in order to support his family. What began as a necessity became a legitimate career in 1886 when he was asked to write in St. Petersburg for the Novoye Vremya (New Times), owned by millionaire magnate Alexey Suvorin.
.Chekhov began paying more attention to his writing, revising and developing his own principles and conceptions of truth, for a time coming under the infl uence of Leo Tolstoy. As a result of his widespread popularity, Chekhov amassed a vast collection of short stories displaying an early use of stream-of-consciousness writing, as well as his powerful ideas concerning the individual, the tedium of life, and the beauty nature and humanity. "Selected Stories of Anton Chekhov" including many of the author's greatest shorter works.
.
.
Сообщить о неточности в описании
Отзывы
Книга «Selected Stories (книга на английском языке)» есть в наличии в интернет-магазине «Читай-город» по привлекательной цене. Если вы находитесь в Москве, Санкт-Петербурге, Нижнем Новгороде, Казани, Екатеринбурге, Ростове-на-Дону или любом другом регионе России, вы можете оформить заказ на книгу Chekhov A. «Selected Stories (книга на английском языке)» и выбрать удобный способ его получения: самовывоз, доставка курьером или отправка почтой. Чтобы покупать книги вам было ещё приятнее, мы регулярно проводим акции и конкурсы.