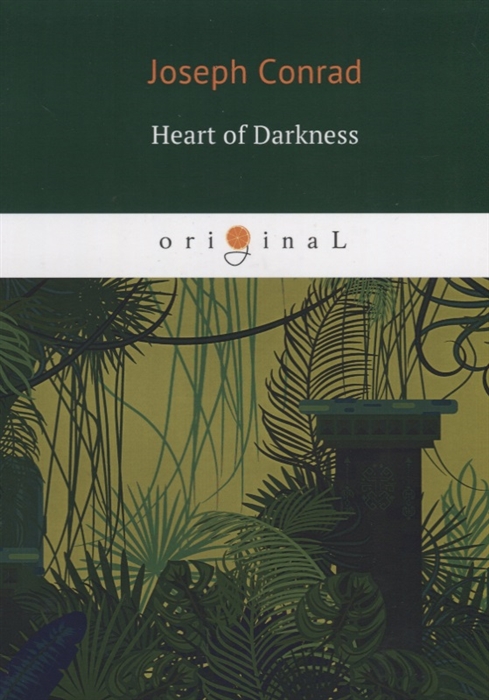 Heart of Darkness (книга на английском языке)
Conrad J.
close Бонусная программа.
Итоговая сумма бонусов может отличаться от указанной, если к заказу будут применены скидки.
Цена в интернет-магазине может отличаться от цены в магазинах сети. Оформление книги может не совпадать с представленным на сайте
Смотреть наличие в магазинах
Аннотация
More than a century after its publication Heart of Darkness remains an indisputably classic text and arguably Conrad's finest work. Taking place mostly in Africa, it tells the story of Europeans going to the Congo in search of goods to bring back, mostly ivory. They do this in the name of "Imperialism", but Conrad makes it very clear from the beginning that there is no civilization creation going on. Through corruption and exploitation of the blacks, the Europeans gain as much ivory as they can. However, it seems there is another process going on. The deep recesses of the jungle do something to a man, change him, and somehow demoralization begins.
.
Сообщить о неточности в описании
Отзывы
Книга «Heart of Darkness (книга на английском языке)» есть в наличии в интернет-магазине «Читай-город» по привлекательной цене. Если вы находитесь в Москве, Санкт-Петербурге, Нижнем Новгороде, Казани, Екатеринбурге, Ростове-на-Дону или любом другом регионе России, вы можете оформить заказ на книгу Conrad J. «Heart of Darkness (книга на английском языке)» и выбрать удобный способ его получения: самовывоз, доставка курьером или отправка почтой. Чтобы покупать книги вам было ещё приятнее, мы регулярно проводим акции и конкурсы.